Für Louise … Poetry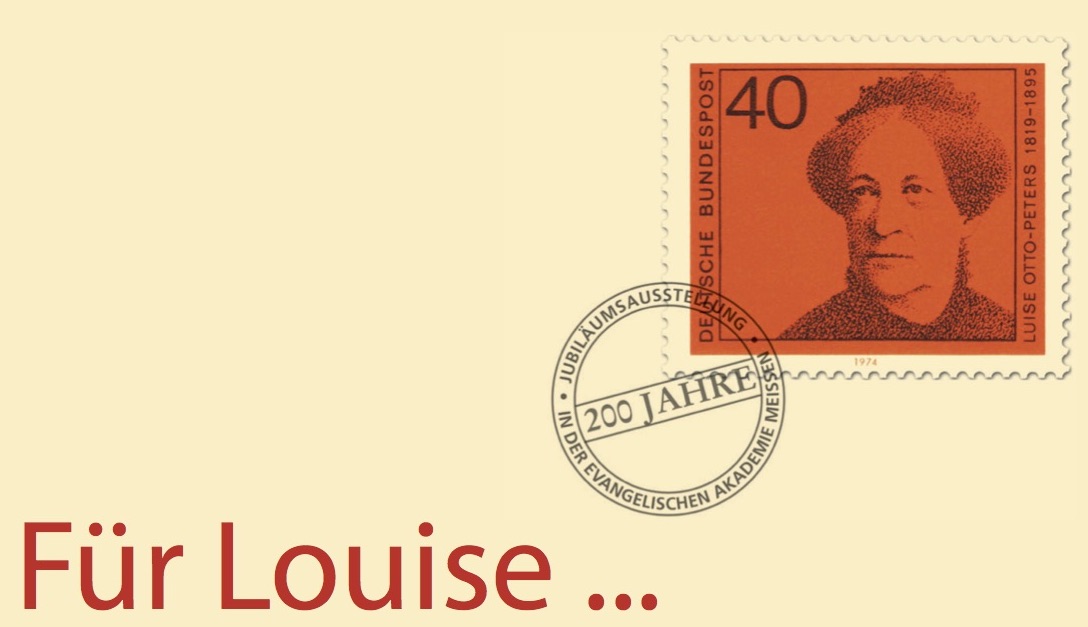 Für Louise … Art and Literature
01.03. – 08.06.2019
In memory of Louise Otto-Peters (1819-1895) and to the anniversary of 100 years of Women`s Suffrage.
An Exhibition and bookrelease in the Evangelische Akademie Meißen and Literaturfest Meißen.
***
Constanze Böckmann
Ungesehen
I
Ihr wisst nicht
wie weit der Weg ist
am Morgen
am Mittag
am Abend
und in der blauknisternden Nacht
wenn sie sich am Fenster zeigt
nur verborgen
schickt sie Worte
unter anderem Namen
II
doch das Flüstern
wie das Wasser
bahnt sich Wege
es sickert
es tropft
bis es flutet.
Dann
schicken wir Worte
mit allen Stimmen.
(für Louise Otto)